BGC Trust Medical College
BGC Trust  Medical College, Chattogram, Bangladesh was established in the year 2002. Since then the medical college has been progressing in every domain. Its academic activities are approved by the Ministry of Health & Family Welfare. The College is affiliated with Chattagram Medical University and Chattagram University. BGC Trust  Medical College is also Accredited by the Bangladesh Medical & Dental Council (BM&DC) BGC Trust  Medical College is now recognized as a center of excellence in teaching and patient care at the national and international level.
Contact Fortune Education For Admission quarry, Fees, Scholarship and other Facilities Call or Whatsapp: +880 1995529533 +91 9903355537
Every year 100 undergraduate students join this institute to obtain their MBBS degree. BGC Trust  Medical College has a team of highly motivated, qualified, and efficient Faculty members,  who are dedicated and fully committed to producing compassionate doctors,  who can fulfill the hopes and aspirations of mankind. Many students of this college are now renowned physicians at home and abroad. Our alumni are our real ambassadors. Their success stories encourage us to strive for greater heights. The College also offers postgraduate training in most of the broad specialties.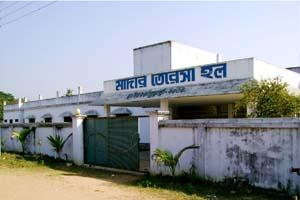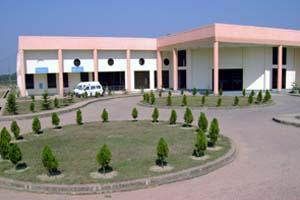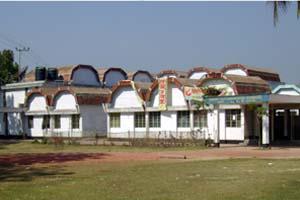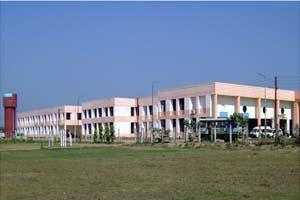 Top Medical Colleges in Bangladesh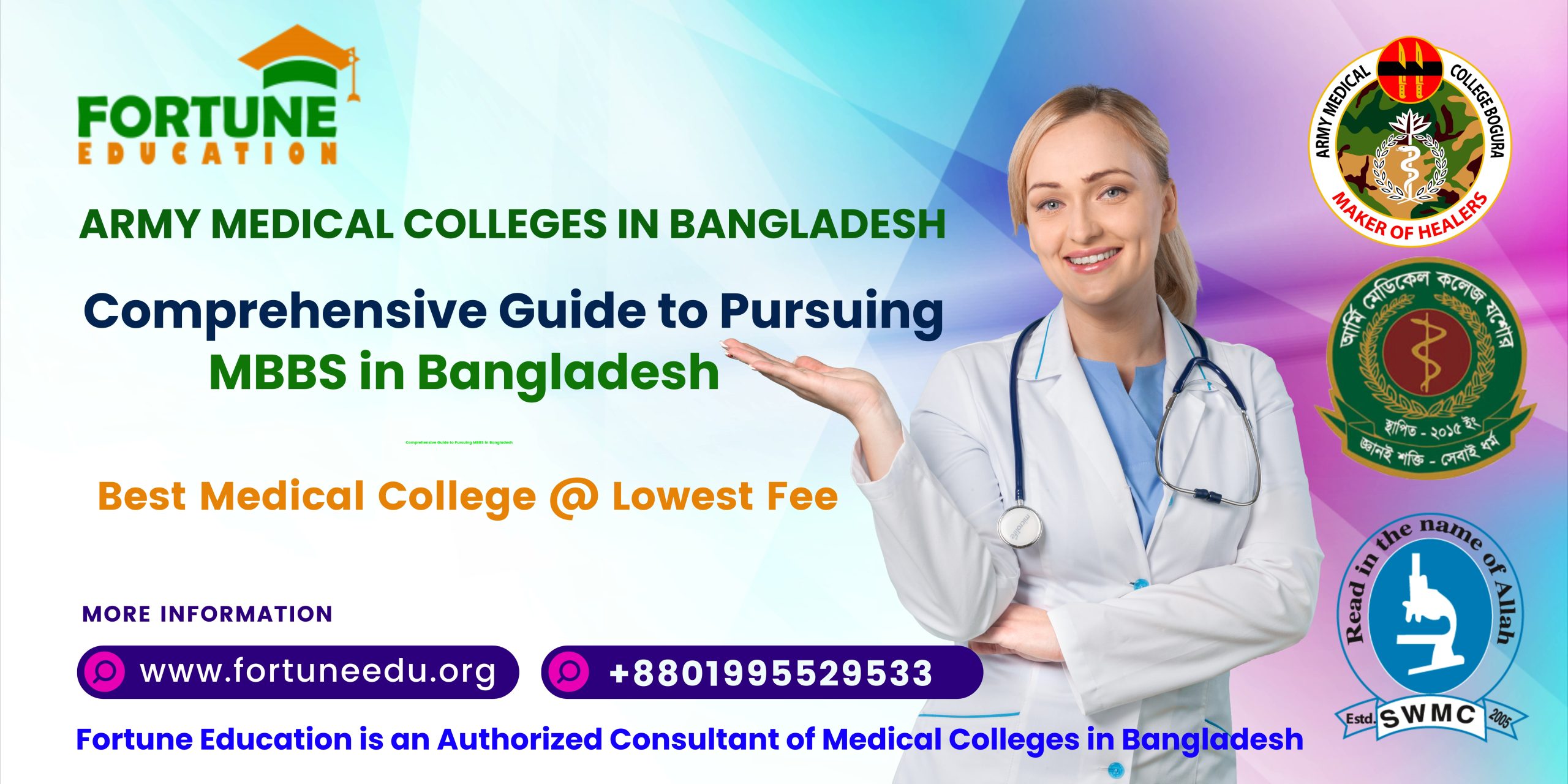 ABOUT BGC Trust Medical College
Recognition of the College
The College is recognized by the Bangladesh Medical and Dental Council (BM&DC). BGCTMC has been enlisted in the World Directory of Medical Schools published by the World Health Organization which entitles the graduates of BMC recognition all over the world. Graduates of BMC are eligible for limited registration. They are also eligible to take the United States Medical License Examinations (USMLE).
College Accommodation
At present, all the male students reside in the hostel, arranged by the college authority in the adjacent area to the campus at Chandanaish, Female students have their own "Mother Theresa Girl's Hostel". The college authority has planned to make a hostel for all the male students within the campus or surrounding area with a purpose to make the college a fully residential, till then transport facilities for the students will be provided by the college authority.
Class Rooms
There are 5 large fully air-conditioned classrooms with closed-circuit televisions for lectures. In addition, there are departmental tutorial rooms attached with the respective departments. The Anatomy Dissection Hall is fully air-conditioned. The laboratories of various departments like Pathology, Biochemistry, etc are well equipped with instruments.
Audiovisual Equipment
Each class is provided with an overhead projector, slide projector, and microphone system. In addition, multimedia projectors and computers are also available for teaching.
Library
The College has a modern fully air-conditioned library located on the first floor. The library has a collection of over 6674 books including expensive latest monographs. It subscribes to 16 international medical journals on an annual basis. The library has accommodation for seating 100 students and 15 teachers at any given time. The Medical Education Unit (MEU) is attached to the library. MEU has 5 computers for use by students and faculty members. Fax, Internet, and E-mail facilities are freely available and are widely used. MEDLINE database (1966 to current) is available on CD Roms and online through the Internet. Teaching materials are also available on CD Rom and videocassettes.
Canteen
Large and Spacious canteen is located in the Medical College Campus which provides hygienic foods for students & teachers
Location
BGC Trust  Medical College is located in a quiet and serene environment in Chandanaish, Chittagong with all modern amenities.
About Chittagong
Chittagong is a major coastal city and financial center in southeastern Bangladesh. The city had a population of more than 8.7 million in 2017, making it the second-largest city in the country. It is the capital and administrative seat of an eponymous District and Division. The city is located on the banks of the Karnaphuli River between the Chittagong Hill Tracts and the Bay of Bengal. Modern Chittagong is Bangladesh's second most significant urban center after Dhaka.
Chittagong plays a vital role in the Bangladeshi economy. The Port of Chittagong, one of the world's oldest ports, whose coast appeared on Ptolemy's world map, is the principal maritime gateway to the country. The port is the busiest international seaport on the Bay of Bengal and the third busiest in South Asia. The Chittagong Stock Exchange is one of the country's two stock markets. Several Chittagong-based companies are among the largest industrial conglomerates and enterprises in Bangladesh. The port city is the largest base of the Bangladesh Navy and Bangladesh Coast Guard; while the Bangladesh Army and Bangladesh Air Force also maintain bases and contribute to the city's economy. Chittagong is the headquarters of the Eastern Zone of the Bangladesh Railway, has historically been the headquarters of British India's Assam Bengal Railway and East Pakistan's Pakistan Eastern Railway. A ship-breaking industry on the outskirts of the city supplies local steel.
Chittagong is an ancient seaport due to its natural harbor. It was noted as one of the largest Eastern ports by the Roman geographer Ptolemy in the 1st century. The harbor has been a gateway through southeastern Bengal in the Indian subcontinent for centuries. Arab sailors and traders, who once explored the Bay of Bengal, set up a mercantile station in the harbor during the 9th century. During the 14th century, the port became a "mint town" of the Sultanate of Bengal, with the status of an administrative center.
MISSION
BGC Trust Medical College is a dynamic and innovative organization in providing an accessible, adaptable and challenging learning environment to develop medical graduates of high quality and skill with a good sense of humanity and an everlasting aptitude and urge for further medical education and research.
The College seeks to achieve this mission by: 
Providing a student amiable educational environment, to develop high-quality medical graduates who will be able to contribute to individuals, families, communities, and the nation at large and have the capacity for and commitment to enhance professional and personal grooming.
The key values to achieve its mission are:
Discovery, preservation, refinement, and dissemination of knowledge through teaching, research, and scholarly inquiry, which draw strength from each other.
Social justice, equity of opportunity, tolerance, ethical conduct, and accountability.
The Objectives Of The Institute Are:
Promote And Provide Studies In Medical Science Leading To Recognized Graduate And Postgraduate Degrees.

Conduct Research Work On The Diseases Prevalent In The Country.

Conduct Research On Medical Education With The Aim Of Raising The Standard Of Medical Education In The country.

Provide Skilled Manpower in the Medical, Nursing, and Paramedical Fields.

Provide Quality Medical Care and Health Services To People at Reasonable Cost.
Faculties
Anatomy

Biochemistry

Physiology

Community 

MedicineForensic

 MedicineMicrobiology

Pathology

Pharmacology

Gynae & Obst.

MedicineSurgery

Medicine

Surgery

Cardiology

Dermatology & Venereology

E.N.T.

Gastroenterology

Nephrology

Neuro Medicine

Ophthalmology

Orthopedics Surgery

Paediatrics

Neurosurgery

Psychiatry

Radiology and Imaging

Radiotherapy & Oncology

Urology

Transfusion Medicine

Anesthesiology

Dentistry

Physical Medicine

Resident Physician / Surgeon
Enclosures to be submitted along with the prescribed & duly filled Application Form: 
Attested photocopies of all academic certificates & mark sheets.

Attested two copies of recent passport-size photographs of the candidate.

Attested a photocopy of the admit card provided by the DGHS.

Attested photocopy of the result of admission test for MBBS Course, conducted by DGHS.

For candidates seeking recognition as candidates of tribal population and/or non-tribal
inhabitants of hill districts, a certificate from the Headman (Cast Chief) & Deputy Commissioner will have to be enclosed along with the application form.
Admission Procedure:
Steps are : 
The Director-General of Health Services of the Government of Bangladesh will conduct a written admission test at National Level to find out eligible candidates for admission in the Govt. and Non-Govt. Medical College for each session.

The Director of Medical Education, Director General of Health Services (DGHS) will publish a merit list for eligible candidates. Those who will apply from this merit list to get admission in BGC Trust Medical College will be selected by the college authority according to their merit list
ELIGIBILITY OF MBBS ADMISSION IN BANGLADESH
For MBBS admission with 100% seat confirmation and processing of your documents, you must contact authorized college representatives or consultants.

Applicants must have passed the qualifying examination i.e. 12th grade (10+2=12 years) of schooling at a Public School/Board/College or passed an examination in any foreign country.

Applicants must have passed Higher Secondary Certificate Examination or equivalent examinations with Physics, Chemistry, and Biology as their major/compulsory subjects.

Applicants must have obtained at least 60% marks on average (which is equivalent to GPA 3.5 or equivalent grade in Secondary School Certificate and Higher Secondary School Certificate examinations or in equivalent examinations).

In the case of O-level examination, marks, grades of only six subjects (top 6 subjects on the basis of marks/grades obtained) will be considered. In the case of the A-level examination, marks/grades of Physics, Chemistry, and Biology will be considered for evaluation.

Applicants should submit their application in the prescribed form. Students ' attested copies of certificates and marks sheets etc. have to be furnished along with the application. All certificates and marks sheets must be attested by the Ministry of application.

The successful applications will require to provide all original academic certificates and mark sheets during admission.
ADMISSION FEES IN BGC Trust Medical College
The fees payable for admission has been fixed at USD 33,000 (thirty-three thousand US Dollar only). One may pay the fees by installment where the payment schedule.
ALL FEES ARE NON-REFUNDABLE
Note: Foreign Student Agent Consultancy generally fee USD 3000.
Hostel accommodation fee per annum approximately: US$ 800.00
CURRICULUM
The MBBS Course and curriculum of BGC Trust Medical College is in accordance with the course and curriculum of Bangladesh Medical and Dental Council (BM&DC) and the rules and regulations of the University of Chittagong. Guidelines and norms laid down by the Ministry of Health and Family Welfare, Government of the People's Republic of Bangladesh are strictly followed by the Medical College.
MBBS Course, Structure, and Duration
: 
The Duration of the MBBS Course is 5 (Five) years
Year
Subjects
Duration
Professional Examination

1st & 2nd year

Phase-I

Anatomy, Physiology and Biochemistry

1 Year and

6 Month

1st Professional MBBS Examination

3rd year

Phase-II

Community Medicine and Forensic Medicine

1 Year

2nd Professional MBBS Examination

4th year

Phase-III

Pathology, Microbiology, Pharmacology and Therapeutics

1 Year

3rd Professional MBBS Examination

5th year

Phase-IV

Medicine and Allied Subjects Surgery and

Allied Subjects Obstetrics and Gynecology

1 Year and

6 month

Final Professional MBBS Examination
Internship 1 (One) Year
 Key Facilities:
4 well-spaced lecture galleries for the accommodation of 250 students at a time, equipped with overhead projector, epidiascope, slide projector, and multimedia projector facilities.

2 Air-conditioned dissection halls with modern facilities to dissect Cadavers.

Well-furnished Anatomy Museum & Morgue, Pathology Museum.

Perfectly equipped Histology, Physiology, Biochemistry, Pathology, and Microbiology & Pharmacology Laboratory.

Spacious rooms for tutorial, demonstration, and group discussion classes.

Computer lab with broadband facilities.

Entail provision to expand all the above facilities, whatever needed.

Highly rich library in a calm atmosphere having an adequate collection of latest books & current medical journals.
contact Fortune Education For Admission quarry, Fees, Scholarship and other Facilities Call or Whatsapp: +880 1995529533 +91 9903355537
INSTRUCTIONS FOR THE STUDENTS (COLLEGE RULES)
Students have to carry their "IDENTITY CARDS" when in college.

Students are expected to attend classes in clean well-pressed clothes and a white apron.

Fashionable dress, cosmetics, untidy hair, slippers are discouraged in the college campus. 4. Rings, bangles are an impediment in practical classes.

Smoking is forbidden on the college campus.

The environment should be kept clean. Students will throw litter into waste bins.

Pasting of posters on the walls of the college and the hospital premises are prohibited. These are considered as acts of indiscipline and the offenders involved are liable to punishment.

Closing of college, hospital, and department gates or doors and creating obstacles in the normal college.

All types of demonstrations, processions, shouting in the college and hospital premises are prohibited and students involved in them are liable to be expelled from college.

Abstention from classes individually or in a mass without prior information and without valid reasons are punishable by imposition of a daily fine of Tk.100/- individually. Guardians will be informed of such acts of their wards.

Students will state their problems/ grievances/ inconveniences to their Guide Teacher (list of the teachers who will act as students guide are notified separately). The guide will solve the problems of the students himself/ herself or refer them to the Principal or a special committee formed especially for the purpose. Statement of the grievances/ problems/ inconveniences by the students must be in an orderly and disciplined manner. Any act of indiscipline on the part of any student including usage of abusive words or objectionable words and sentences will make the student liable to be punished by expulsion from the college. 12. Students must not misbehave with the staff or employees of the college. Misbehavior is an act of indiscipline and is liable for punishment.

The students are expected to maintain the highest standard in their academic and private lives. Loss of moral and spiritual values or addiction to alcohol and narcotic drugs is punishable. 14. At the time of admission into the college. Students and parents/guardians will have to sign a bond that their children/ wards will abide by the rules and regulations of the college.

Every student shall provide for himself/ herself all the prescribed textbooks, dissecting instruments, and medical equipment. The college will not supply these to the students.

Leave: in case of illness or other unavoidable reasons of non-attendance a written statement from the parent/guardian should be presented to the concerned guide teacher, who in turn will submit it to the Principal for approval.

Cost of loss/damage to college/hospital property is liable to be realized from the student who is found responsible for the loss/damage of the college/hospital property.

Political activities are not permitted in the college.
Library Rules
Students are allowed to use the Library from 8 am to 8 pm on all working days of the week. The Library is closed on Fridays and national holidays. Students are allowed to read in the library. Students are also permitted to borrow books from the library.
College Discipline
Students must observe strict discipline in the college. On disciplinary grounds the following penalties may be imposed on a student, depending on the nature of the offense:
Warning

Fines

Expulsion from the College, temporarily or permanently.
Penalty/penalties imposed on a student will be recorded in his/her Transcript/Testimonial.
A student's name may be removed from College Register under the following circumstances: Remaining absent from classes for more than three months without any information. Disciplinary ground, on the advice of the Academic Council. Non-payment of College dues within three months of the due date of payment.
Re-admission
If a student's name is removed from the College Register due to non-payment of dues he 1 she may be re­admitted provided he/she pays full arrears dues and a fine of Tk.7,500/- within 3(three) months of removal of the name from Register. If a student remains absent for more than three months but less than twelve months he/she may be re-admitted on the recommendation of the Academic Council on full payment of arrears dues plus a fine of Tk. 10,000/-. However,
 if a student remains absent for more than twelve months he/she will not be admitted into the College except on special permission from the Academic Council.
Fortune Education, Dhaka, Bangladesh is World Leading & Pioneer Education Consultant of Medical colleges & universities. Providing MBBS, BDS, BVSc admission for medical aspirants & prospective students who are interested to study MBBS, BDS, BVSc and considering higher study opportunities in Bangladesh and overseas.
Fortune Education have legal rights to process admission to Medical, Dental college and universities all over the world. We offer MBBS, BDS & others Admission, Application, Guidance, Documentation, and required services such as to eligible students regarding medical and higher studies…
Fortune Education invites students to register for MBBS & BDS admission with a special Scholarship for the academic year 2023-24.